Mothers Guild serves families in Ventura, Ojai, Santa Barbara, Oxnard, Camarillo, Thousand Oaks, and surrounding areas.
Hospital Grade Breast Pump Rental
Mothers Guild is pleased to offer Medela Symphony breast pumps for rental.
The following price plans are available:
$5.00 plus tax per day
$80.00 plus tax per month
$200.00 plus tax for 3 months, paid in advance
$350.00 plus tax for 6 months, paid in advance
All Medela breast pumps require the purchase of either the Symphony Breastpump Accessory Kit or the Universal Breastpump Accessory Kit, $50.00 plus tax, as well as a $100 deposit.
Contact Mothers Guild to inquire about breast pump rental.
Breastfeeding Education and Support
Lactation consultant services provided by Mother Guild include: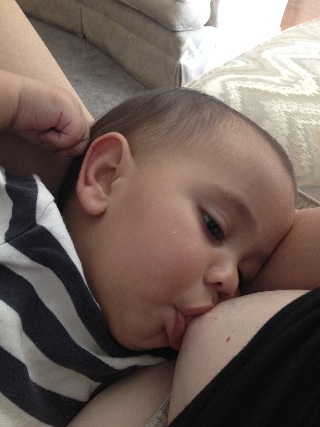 pre-natal breastfeeding classes
in home consultation
assistance in properly positioning and latching your baby for comfortable nursing
help assessing whether your baby is breastfeeding adequately
help getting a reluctant baby to latch to the breast
treating and elimination of sore nipples and nipple damage due to poor latch or positioning
treating and elimination of sore breasts due to non-optimal breastfeeding management
assistance pumping for return to work or school
assistance introducing complementary foods ("solids")
continued availability and support by phone or e-mail
referral to and communication with other clinicians for issues including but not limited to

lip tie
tongue tie
abnormal oral anatomy
yeast infection of the breasts (thrush)
infection of the breasts (mastitis)
failure to thrive or low weight gain
other serious breastfeeding related issues
It is our belief that every new mother can benefit from lactation support, even in the absence of obvious complications. This not only benefits the new family with reassurance and documentation of normal infant feeding, but also offers an early safety net for babies who may be, unknowingly to the parents, feeding in a less-than-optimal capacity. Additionally, it offers an early contact point with live, compassionate support that is available 24-hours a day. A planned in-home postpartum visit with a lactation specialist can increase breastfeeding rates, and significantly reduce the stress and anxiety that may accompany the initiation of breastfeeding.
Contact Mothers Guild to inquire about lactation services.
Breastfeeding Classes